Global Solutions Forum 2023
Global Solutions Forum 2023 Banner
© Global Solutions Forum 2023
We are excited to announce that PANORAMA is attending the Global Solutions Forum in Rio de Janeiro! The Sustainable Development Solutions Network (SDSN)'s 2023 Global Solutions Forum (#GSF2023) brings together sustainable development experts from around the world to showcase how they are implementing local initiatives that are advancing the Sustainable Development Goals (SDGs).
The 4th edition of this annual event will be held alongside the G-STIC Rio Conference (Brazil) on February 15th 2023.
The GSF is a global initiative that aims to showcase the most transformative and scalable solutions from within the SDSN network. This edition will focus on solutions that address health and/or sustainable development challenges that intersect with health-related issues, in alignment with the priority themes established by the GSTIC Conference.
A group of five selected innovators from around the world will present their breakthrough efforts to an audience of academics, business leaders, policymakers and other non-governmental actors. These solutions will be shared on the PANORAMA platform, and we hope that we can facilitate the uptake of these solutions across a range of new contexts.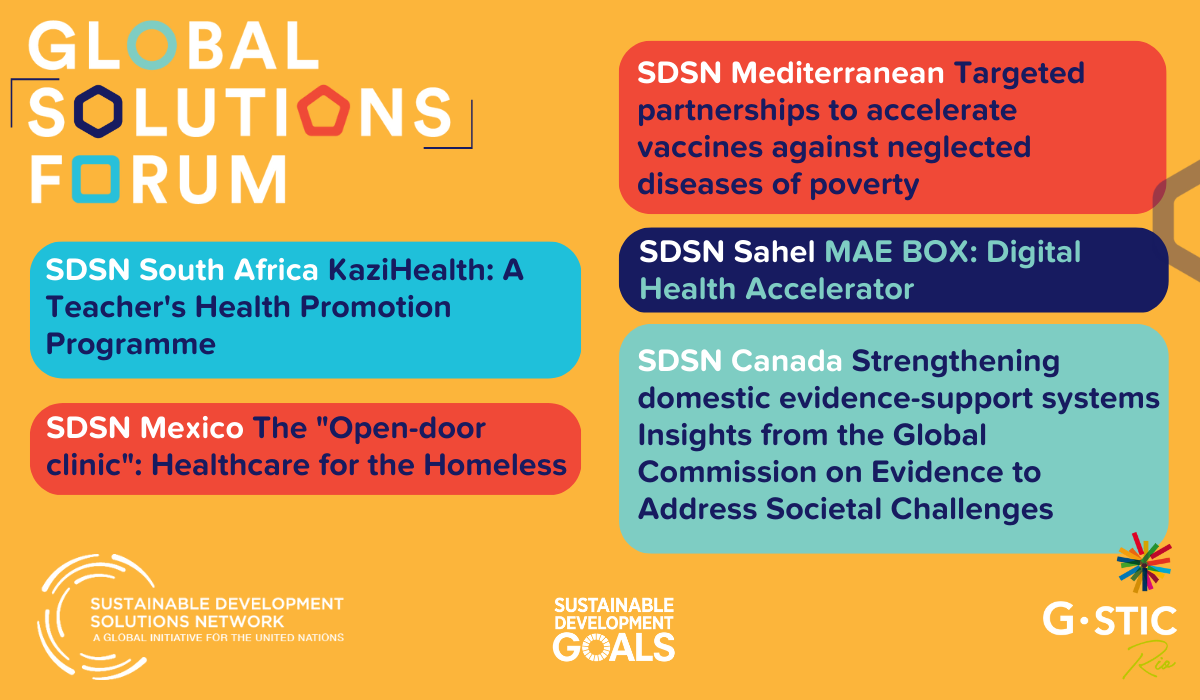 The conference is hosted by Fiocruz, a leading institution for science & technology in health in Latin America, and co-host institution of SDSN's "Health for All" thematic network.
For more information about the event and to register, please visit the GSF Website by clicking here.